UPDATE: QantasLink to open Perth base for two or three Dash 8-Q400s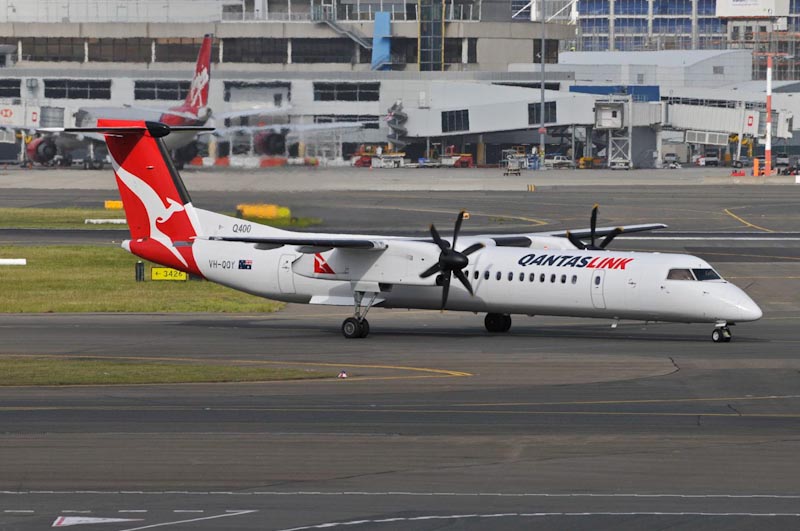 11 July 2011 © David Eyre:
As reported on AviationWA on 3 April 2011,  QantasLink is to open a Perth base with Bombardier Dash 8-Q400s. Further details are now available.
An initial two Dash 8-Q400 aircraft are now reported to be used, with the aircraft coming from Sunstate Airlines and pilots coming from Eastern Australia Airlines in Sydney. However, the company has been advertising for crew numbers which indicate that up to four aircraft may eventually be operated.
The aircraft will be operated using the Sunstate Airlines AOC (Air Operators Certificate), with operations starting  in August/September 2011.
Maintenance will be carried out at Perth by Network Aviation, which is now a Qantas subsidiary. Network Aviation engineers have been sent to the Eastern states to  learn about maintaining the Q400.
Routes are yet to be announced, but Geraldton ground staff are gearing up for the arrival of the aircraft.
This operation will be independent of the Boeing 717s operated for QantasLink by Cobham.