Virgin Blue Airlines group rebranded as Virgin Australia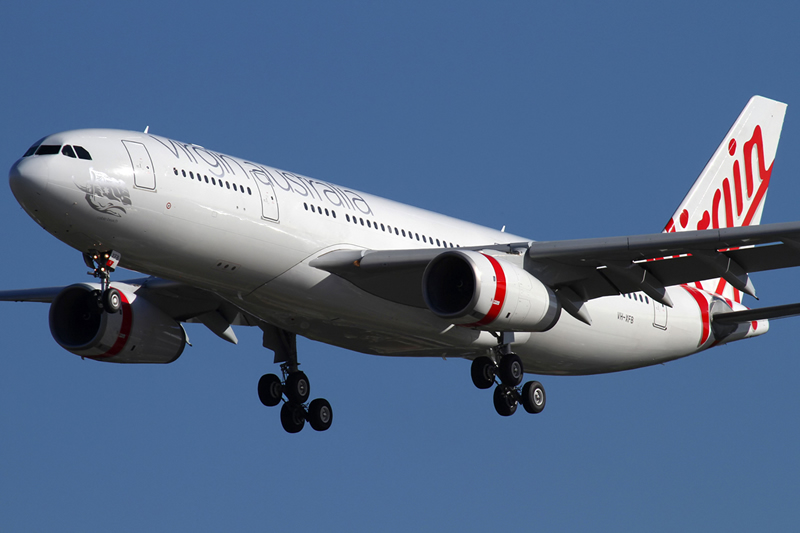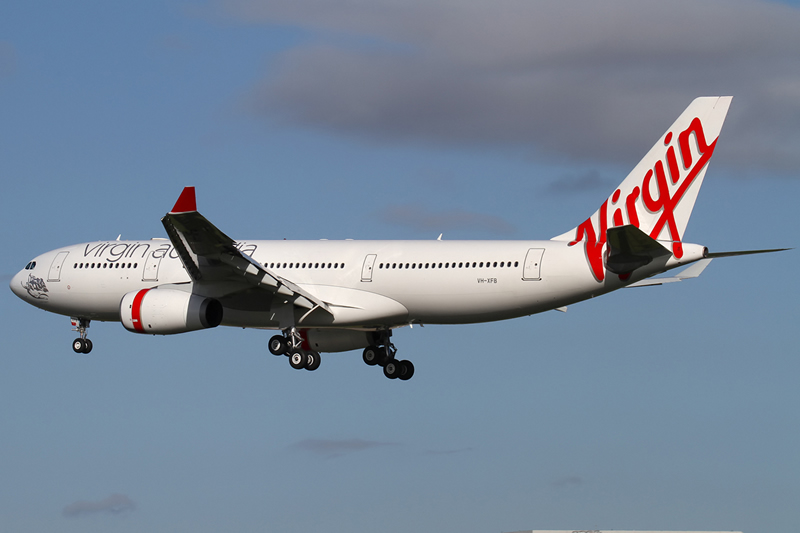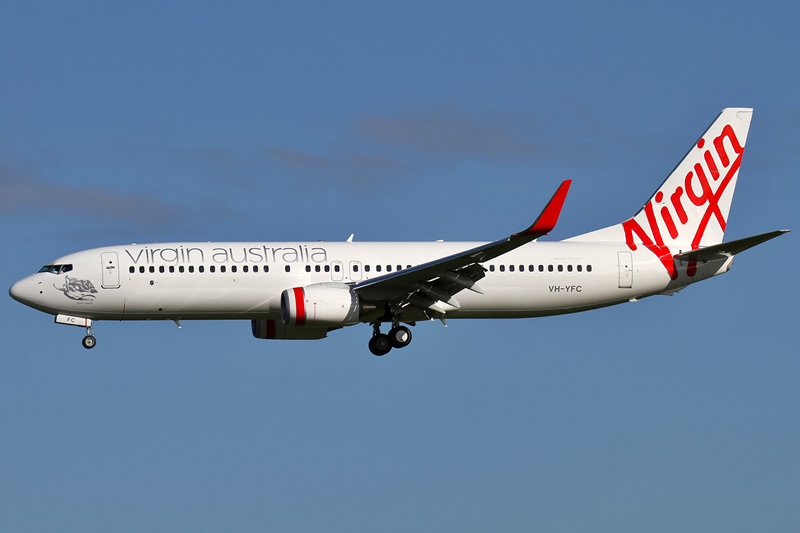 4 May 2011 © David Eyre

Virgin Blue intensified plans for reviewing its image from around mid 2010. This rebranding was to include new uniforms, aircraft interiors, aircraft, and a much improved business class, in order to try to take market share from Qantas.
It was later confirmed that "Blue" would not be part of the name. Even the "Virgin" part of the name was up for review, but with Richard Branson's Virgin Group as a key shareholder, "Virgin" was retained.
The airline kept the aircraft colour scheme under wraps, with all recently-delivered aircraft being painted all white or used for advertising (e.g. Australian Football League).
On 2 April 2011, a brief glimpse of part of the scheme was revealed when VH-XFA, the first A330 for Virgin Blue (one of two acquired from Emirates) was photographed wearing a logo on the nose and a red stripe aroung the engine cowling but was otherwise all white. It was apparently for filming an advertisement. However, soon after this it was noted all-white with no titles or logo again.
Towards the end of April 2011, Virgin Blue's new name and logo were unofficially revealed when the airline registered the name Virgin Australia as a trademark.
At Sydney Airport on 4 May 2011, Virgin Blue finally revealed their new branding officially.
Two formerly all-white aircraft were painted in the last possible moments before the launch, to prevent the rebranded colours being leaked out.
VH-XFB, the second A330 was seen departing Subang, Malaysia early on the morning of 4 May 2011 after being painted. It is named Boeing 737-800 VH-YFC was painted at Christchurch, New Zealand. Both aircraft flew in to Sydney for the official launch.
The new colour scheme was designed by Hans Hulsbosch (who also designed the tweaked Qantas livery). The "Flying Lady" on the nose of each aircraft is now silver, as are the Virgin Australia titles, which use the same font as that used by Virgin Atlantic. Instead of a red tail used by other Virgin Group airlines (and Qantas), Virgin Australia uses a white tail with red Virgin logo with a silver shadow.
Virgin Australia confirmed that the entire fleet will be repainted in the new livery over about four years, which is half the time that the usual repainting cycle would normally take.
Until now, Virgin Blue could not use the Virgin brand on its international operations due to an agreement between Virgin Blue stakeholder Richard Branson when Singapore Airlines bought 49% of Virgin Atlantic in 2000. Virgin Blue Group's international carriers were named V Australia and Pacific Blue. Due to aircraft being rotated onto domestic flights, this meant that aircraft in Pacific Blue titles often operated on Virgin Blue domestic services, but aircraft painted with Virgin Blue titles were not allowed to fly international services. It was initially thought that due to the Singapore Airlines agreement, Virgin would still need the separate international brands, but Virgin Australia has now confirmed that an agreement was recently made with Singapore Airlines allowing use of the Virgin brand on international services.
The airliner will operate its domestic services as Virgin Australia, and the international carriers V Australia and Pacific Blue will also use the Virgin Australia name by the end of the year. So almost all of the former Virgin Blue companies will be under the Virgin Australia name. However, Polynesian Blue will retain its name for now – it is a joint venture with the Samoan government operating one aircraft.
Almost all of the 737 fleet will have a new interior which includes a business class by the end of this year.